Ask the Psychologist Issue #10: Treatment Possibility for COVID 19 By Dr. Richard Bartlett
Posted by Bart Billings
Posted on September 18, 2020
Comments Off

on Ask the Psychologist Issue #10: Treatment Possibility for COVID 19 By Dr. Richard Bartlett
July 21, 2020
As a psychologist, I had many individual patients over the years that were fearful about various things but presently there appears to be mass fear about about one thing, contracting COVID 19.
I fround the best way to combat fear is to restore hope that the problem facing a person can be dealt with, if you were prepared with information on how best to deal with the presenting problem. 
My previous issues I sent out talked about treatment possibilities to effectively deal with COVID 19 and now another possibility has come to my attention.
What Dr Richard Bartlett describes below makes sense since COVID 19 attacks the lungs. As the saying goes by Josh Billings, "Common sense is instinct and enough of it is genius". This appears to be the case here with what Dr Bartlett has been employing. Please watch his video interview and hopefully it can give people some hope for our future treatment possibilities to deal with this virus.
The below article can can be found at:( https://www.hospimedica.com/covid-19/articles/294783429/asthma-medicine-hailed-as-effective-treatment-for-covid-19.html )
Video done by Dr Bartlett:
Asthma Medicine Hailed as Effective Treatment for COVID-19 
By HospiMedica International staff writers

Posted on 13 Jul 2020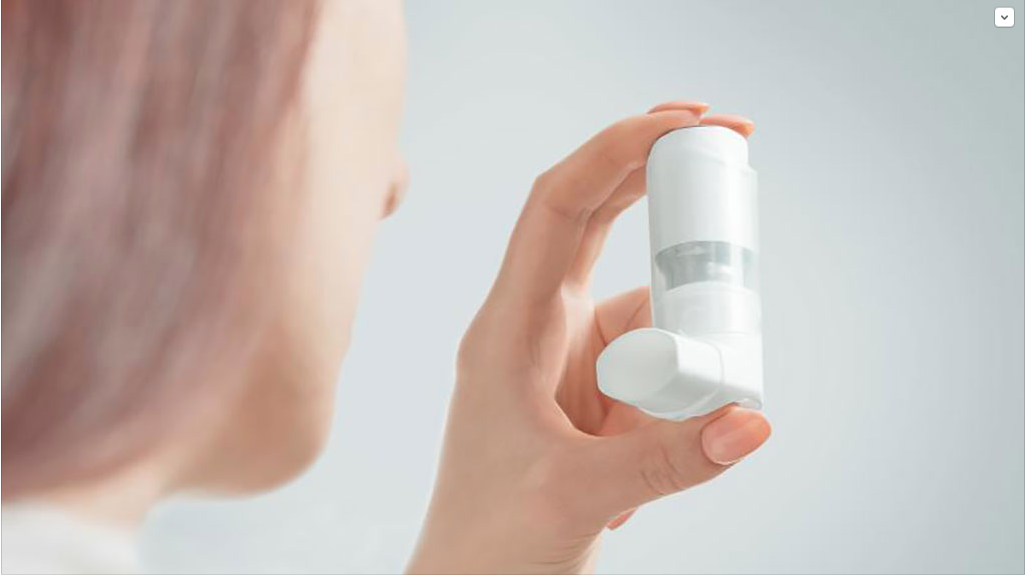 Image: Asthma Medicine Hailed as Effective Treatment for COVID-19 (Photo courtesy of Queensland University of Technology).
Budesonide, a medicine used to help prevent the symptoms of asthma, is being touted as the "silver bullet" for COVID-19.
Budesonide, a corticosteroid or steroid, reduces the severity of asthma attack by preventing inflammation in the lungs and can be inhaled directly to the lungs using a nebulizer. Daily use of inhaled budesonide reduces the number and severity of asthma attacks, although it cannot provide relief from an asthma attack that is already underway. Dr. Richard Bartlett, a US doctor, believes that budesonide, otherwise known as the brand name Pulmicor, can successfully treat the coronavirus. Dr. Bartlett claims to have used inhaled, generic budesonide to cure several COVID-19 patients who have vouched for his treatment.
Now, researchers from the Queensland University of Technology (QUT Brisbane, Australia) and the University of Oxford (Oxford, UK) are collaborating to test common asthma inhalers as a treatment for COVID-19 infection. The STOIC (STerOids In COVID-19) trial will look at whether asthma inhalers given to people with early stage COVID-19 can reduce progression of respiratory illness and cut emergency department presentations and hospital admissions. Some patients will be given budesonide, while others will be given a placebo. Recruitment for the trial has begun and the researchers will be coordinating trial data analysis, modelling of pathological mechanisms and building COVID-19 maths models to explain and use the clinical trial data to optimize patient treatment. Mathematical modelling by the STOIC study team suggests that the earlier the inhaled steroid treatment is applied, the more people can be stopped from becoming sick.
"Ideally it may be that the corticosteroid therapy would be given to anyone with a new, dry cough, and while they are awaiting their COVID test results," said associate Professor Nicolau, from the QUT Science and Engineering Faculty School of Mathematical Sciences.
Related Links:
Queensland University of Technology 
---
Bart P. Billings,Ph.D.
COL SCNG-SC, Military Medical Directorate (Ret.)
Licensed Clinical Psychologist CA PSY 7656
Licensed Marriage, Family Therapist CA LMFT 4888
—Director/Founder International Military & Civilian Combat Stress Conference
—Initial Enlisted Ranks and Retired as Medical Service Corps Officer with a total of 34 years in US Army
—Recipient of the 2014 Human Rights Award from Citizens Commission on Human Rights International & The University Of Scranton "Frank O'Hara Award" in 2016.
bartbillings@yahoo.com
http://bartpbillings.com ("Invisible Scars" & "Unhealthy Eating …" Books Website)
www.combatstress.bizhosting.com (Combat Stress Conference website)
—Cell 760 500-5040
—Ph  760 438-2788
AVAILABLE NOW
"INVISIBLE SCARS" is available at Amazon.com: http://a.co/1WKPjsc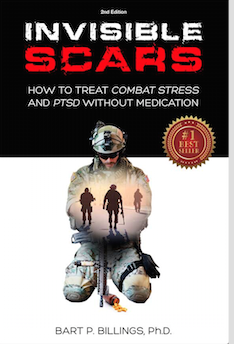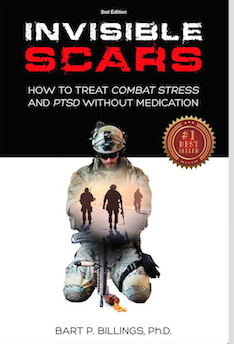 Some Amazon 5 Star Recent Customer Reviews
– This Book Saved My Life.
– I am sure that this book will save lives.
– 25 pages into Invisible Scars, I knew that it was the second most important book I would ever read…after the Bible. — David T. Ossian, Asst. National Vice Commandant , Marine Corps League
– This book is life changing…everyone needs to read …. 
---
MOST CURRENT NEW BOOK
"HEALTHY EATING" is available at Amazon.com: http://a.co/4wlhtsa