Ask The Psychologist Issue #39: Meeting Higher Level Psychological Needs Through Dancing, Actively or Passively
Posted by Bart Billings
Posted on March 25, 2022
Comments Off

on Ask The Psychologist Issue #39: Meeting Higher Level Psychological Needs Through Dancing, Actively or Passively
Years ago, I was talking with my daughter Tiffany, who was a college professor teaching performing arts, when we discussed the passion she and her students had for dance. Students would sacrifice much just to dance. Physical pain is part of every dancers life, but does not deter their passion to dance. Financial rewards (Most professional dancers get paid very little) are secondary to the psychological pleasure derived from dancing. I recall a dancer stating that she had a brain tumor, causing much physical and psychological anguish in her life, but went on to state, when she was dancing in one of Tiffany's dance pieces, she felt only happiness and forgot for the time she had this severe problem.
So why is dance so important? When dancing, I discovered that it meets all of an individuals Higher Level Psychological needs simultaneously (Choice Theory Psychology). Their need for Love / Involvement with others is being met intensely since they are sharing their passion together. They are sharing a similar experience with each other by making physical contact and moving in harmony with each other. They are meeting their need for Power / Achievement since they are perfecting an art form for everyone to see. Their need for Fun is being met by learning new dance steps and experiencing the enjoyment of perfecting their art form. And the need for Freedom is being met by being able to freely choose this activity, which promotes their freedom of creativity.
To understand what I have been stating, I would like to share a Choreographer / Dancers text to Tiffany, on the day of the dance show's Jete, re-opening after a 2 year hiatus and this dancer will return to demonstrate his art.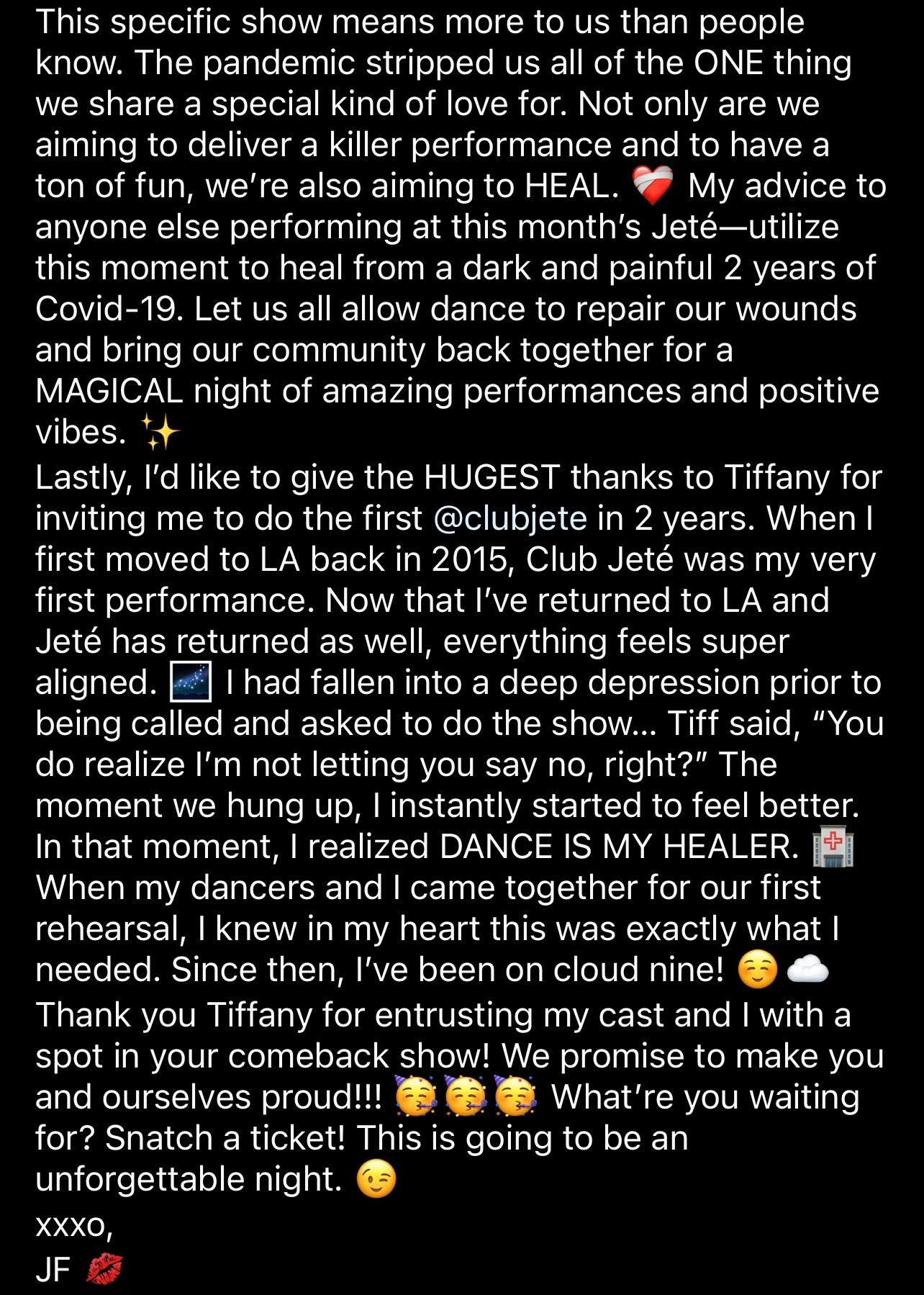 Both dancers and people watching this show will definitely be meeting all of their higher level psychological needs at this crucial time in our lives.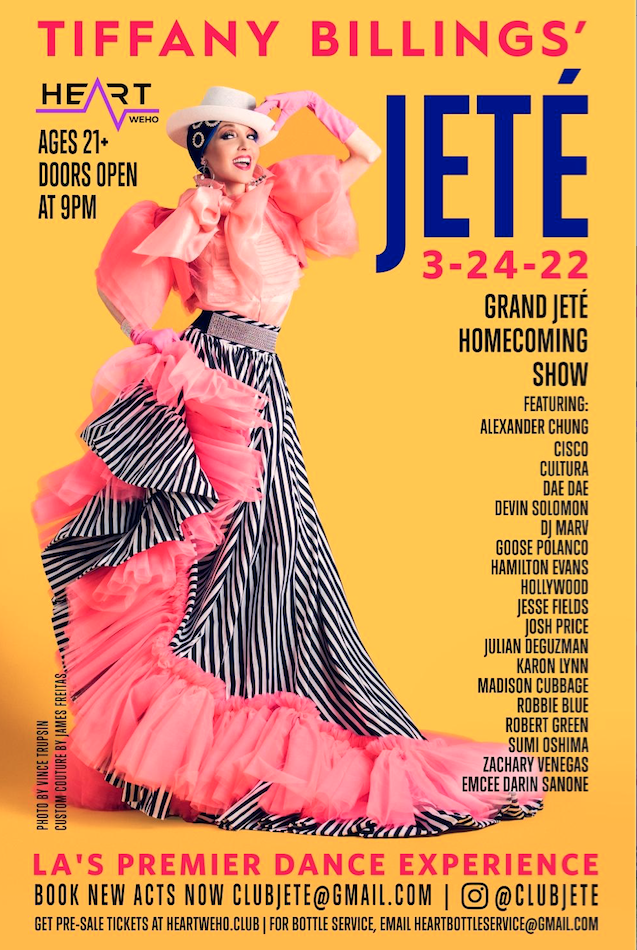 ---
Bart P. Billings,Ph.D.
COL SCNG-SC, Military Medical Directorate (Ret.)
Licensed Clinical Psychologist CA PSY 7656
Licensed Marriage, Family Therapist CA LMFT 4888
-Director/Founder International Military & Civilian Combat Stress Conference
-Initial Enlisted Ranks and Retired as Medical Service Corps Officer with a total of 34 years in US Army
-Recipient of the 2014 Human Rights Award from Citizens Commission on Human Rights International & The University Of Scranton "Frank O'Hara Award" in 2016.
bartbillings@yahoo.com
http://bartpbillings.com ("Invisible Scars" & "Unhealthy Eating …" Books Website)
www.combatstress.bizhosting.com (Combat Stress Conference website)
—Cell 760 500-5040
—Ph  760 438-2788
AVAILABLE NOW
"INVISIBLE SCARS" is available at Amazon.com: http://a.co/1WKPjsc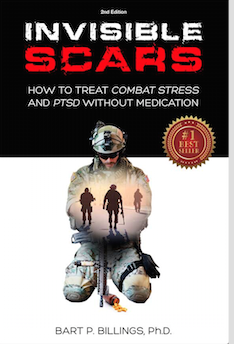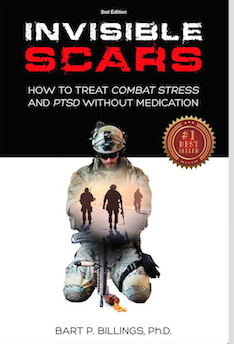 Some Amazon 5 Star Recent Customer Reviews
– This Book Saved My Life.
– I am sure that this book will save lives.
– 25 pages into Invisible Scars, I knew that it was the second most important book I would ever read…after the Bible. — David T. Ossian, Asst. National Vice Commandant , Marine Corps League
– This book is life changing…everyone needs to read …. 
---
MOST CURRENT NEW BOOK
"HEALTHY EATING" is available at Amazon.com: http://a.co/4wlhtsa