Ask The Psychologist Issue #34: Veterans Day Radio Interview on Veteran Suicide by Bart P Billings, PhD
Posted by Bart Billings
Posted on December 2, 2021
Comments Off

on Ask The Psychologist Issue #34: Veterans Day Radio Interview on Veteran Suicide by Bart P Billings, PhD
Instead of writing about Veteran Suicides, the attached radio interview covers more extensively what I have observed on this important subject. Please listen and if questions, please respond via this email and I will do my best to answer your concerns.

 
---
Bart P. Billings,Ph.D.
COL SCNG-SC, Military Medical Directorate (Ret.)
Licensed Clinical Psychologist CA PSY 7656
Licensed Marriage, Family Therapist CA LMFT 4888
-Director/Founder International Military & Civilian Combat Stress Conference
-Initial Enlisted Ranks and Retired as Medical Service Corps Officer with a total of 34 years in US Army
-Recipient of the 2014 Human Rights Award from Citizens Commission on Human Rights International & The University Of Scranton "Frank O'Hara Award" in 2016.
bartbillings@yahoo.com
http://bartpbillings.com ("Invisible Scars" & "Unhealthy Eating …" Books Website)
www.combatstress.bizhosting.com (Combat Stress Conference website)
—Cell 760 500-5040
—Ph  760 438-2788
AVAILABLE NOW
"INVISIBLE SCARS" is available at Amazon.com: http://a.co/1WKPjsc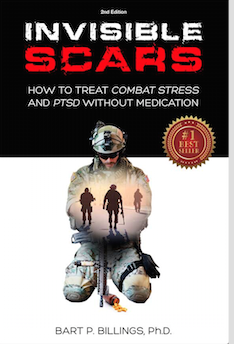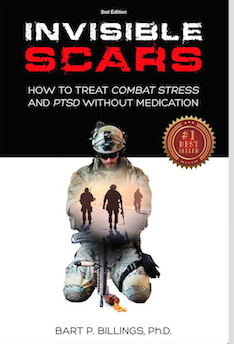 Some Amazon 5 Star Recent Customer Reviews
– This Book Saved My Life.
– I am sure that this book will save lives.
– 25 pages into Invisible Scars, I knew that it was the second most important book I would ever read…after the Bible. — David T. Ossian, Asst. National Vice Commandant , Marine Corps League
– This book is life changing…everyone needs to read …. 
---
MOST CURRENT NEW BOOK
"HEALTHY EATING" is available at Amazon.com: http://a.co/4wlhtsa