Ask The Psychologist Issue #30: The Difference Between A Disagreement And An Argument
Posted by Bart Billings
Posted on October 8, 2021
Comments Off

on Ask The Psychologist Issue #30: The Difference Between A Disagreement And An Argument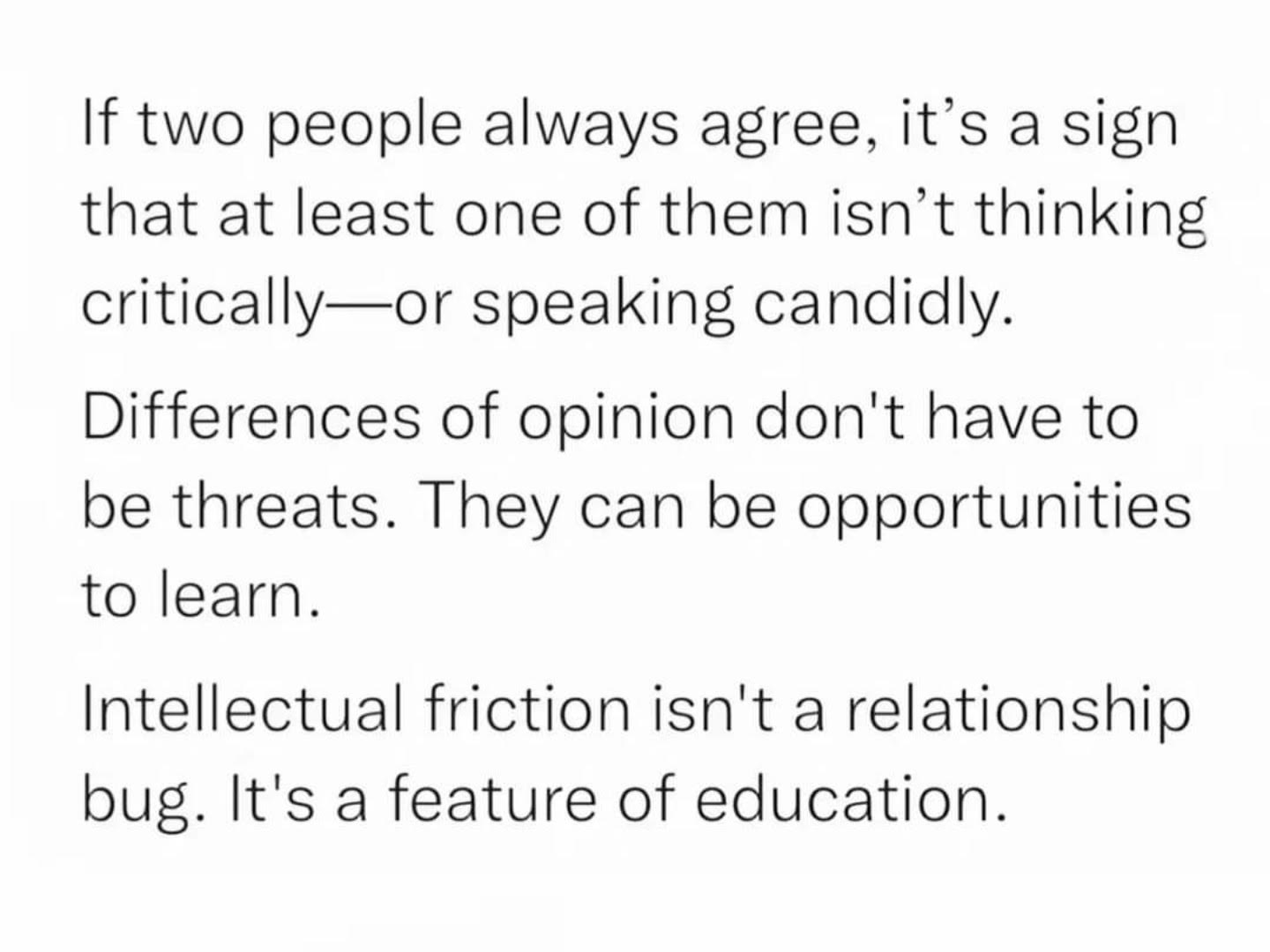 I recently received a call from my graduate school informing me that it has been 50 years since I have received my PhD. Since they are doing an article about the use of my PhD I received over 50 years, they wanted to know what was most important to me in working with patients and sharing information with people in general.
After some serious thought, I felt one of the most important things I was able to share with people in general was my awareness early in my career to be able to explain the difference between a disagreement and an argument.
Even before I received my PhD I had a two-year masters degree that allowed me to work as a Marriage And Family Therapist. It was during these early years that I became aware of the difference between a disagreement and an argument. Most often,.wWhen couples would come in for therapy, it would be quite common for them to say that they disagree quite often. I tried to get them to understand that every human being has a unique brain and different experiences in life. Like fingerprints, a person's brain is unique and one-of-a-kind. Therefore, it is impossible for all people to be able to agree 100% with another person. As a result, every conversation with another human being is a disagreement to a certain degree. With this in mind, the skill of negotiation and compromising is important in any relationship. So if people can meet halfway or anywhere within a reasonable range, they can generally be happy.
But, people have to realize that there are other individuals who have experiences and general perceptions that are so far from others; it is wise to not engage with compromising and negotiating, since the outcome will be extremely difficult to achieve a consensus of any sort. The example I most often use is a person living in California having a baseball team and someone he knows in New York having a baseball team. They both want to play baseball with each other and to do so they would have to meet in the middle of the country, to at least meet halfway. But, meeting halfway in the middle of the country is too much of a challenge for each person and therefore they can't play ball together. But if the person in California has a friend who plays baseball in Arizona, meeting halfway is doable and doesn't require as much sacrifice.
One must understand that all human beings have a genetic higher psychological need for freedom  (Choice Theory Psychology) and no matter how deprived they may be, this need persists. In dictatorships, where freedom is not a privilege, it does not mean it doesn't exist. Individuals may give away this need for freedom but even giving it away doesn't last a lifetime in most instances. This is the reason the Berlin Wall came tumbling down. Individuals can only give up their freedom to perceive for so long before they demand their freedom back.
I recall a couple coming to see me who was married for 30 years. The husband was a minister and was upset with his marriage saying, he was tired of having to agree with his wife on most all issues for the 30 years of marriage. He blamed his wife for being bossy and demanding and was finally tired of this type of relationship. I explained to him that for 30 years, he chose to give his wife his freedom to perceive. Now this need to be free to perceive has surfaced and he needed to realize that it was his responsibility to regain his freedom to perceive and not blame others. At that point we discussed the difference between disagreeing and arguing and how to disagree in a relationship. Basically, you are right for you and I am right for me, so how can we both retain some of what we perceive as being right by meeting somewhere in between.
It became apparent the couple described above, for 30 years were arguing and not disagreeing. Arguing is when one person or entity states, I am right and you are wrong. This results in individual's freedoms to perceive being taken away. At times, when you try to take away a genetic higher level psychological need for a person's freedom to perceive, arguments can escalate into aggressive behaviors with outcomes being detrimental to the person and/or society ("Give me liberty or give me death"). The United States was founded on individuals having the rights to retain their freedom to perceive, which to this date the Constitution guarantees. In England, citizens are "Subjects of the Crown" but in the United States, the citizens are not subjects of anyone but free to express their freedoms of perception.
A famous musician, who was recently interviewed on this subject, is an example of what I described above. Enjoy his interview and one of his songs on the below website.
Eric Clapton is not a scientist but an every day man who is speaking out about what is occurring to him in the ever-changing world. Due to some physical problems, related to his recent adverse reactions to a vaccine, he is not able to perform now. I included a performance, from the not too distant past, that I feel is related to his current interview.
You may also enjoy his performance of "If I Could Change The World" .
Bart P. Billings,Ph.D.
COL SCNG-SC, Military Medical Directorate (Ret.)
Licensed Clinical Psychologist CA PSY 7656
Licensed Marriage, Family Therapist CA LMFT 4888
-Director/Founder International Military & Civilian Combat Stress Conference
-Initial Enlisted Ranks and Retired as Medical Service Corps Officer with a total of 34 years in US Army
-Recipient of the 2014 Human Rights Award from Citizens Commission on Human Rights International & The University Of Scranton "Frank O'Hara Award" in 2016.
bartbillings@yahoo.com
http://bartpbillings.com ("Invisible Scars" & "Unhealthy Eating …" Books Website)
www.combatstress.bizhosting.com (Combat Stress Conference website)
—Cell 760 500-5040
—Ph  760 438-2788
AVAILABLE NOW
"INVISIBLE SCARS" is available at Amazon.com: http://a.co/1WKPjsc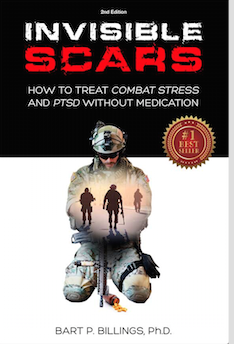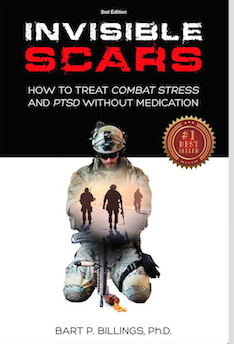 Some Amazon 5 Star Recent Customer Reviews
– This Book Saved My Life.
– I am sure that this book will save lives.
– 25 pages into Invisible Scars, I knew that it was the second most important book I would ever read…after the Bible. — David T. Ossian, Asst. National Vice Commandant , Marine Corps League
– This book is life changing…everyone needs to read …. 
---
MOST CURRENT NEW BOOK
"HEALTHY EATING" is available at Amazon.com: http://a.co/4wlhtsa