Ask The Psychologist Issue #42: The Psychology of Public Speaking
Posted by Bart Billings
Posted on August 17, 2022
Comments Off

on Ask The Psychologist Issue #42: The Psychology of Public Speaking
Since the response regarding the below article was very supportive (which I sent to a limited number of Church going people), I thought I would make this article an ASK THE PSYCHOLOGIST EDITORIAL. Here are some of the feedback comments:
—- "AMEN"
—- "The shortcoming is very sad. There was a priest here in ………… that always delivered great homilies. Unfortunately he passed away two yrs ago and I find myself searching for another church. Very rare to hear a well thought out and articulated sermon that is contemporary. Thanks Bart"
—- "Well, you are 1,000,000% correct in your comments in this email. We have been going to the .. o'clock mass now for a quite a while and I can tell you personally, from my heart mostly, the mass is unintelligible, the sound quality, the Mass quality the core of the mass is just simply unbelievable, it's hard to believe that a church in …………… California, one of the wealthiest areas in ………….. County, could have this level of quality in its services!
And the biggest fact of the matter is no one higher up in the church seems to know or care! As I have recently heard from our latest elected Cardinal, his feelings are "climate change is far more important than abortion rights"
As a city, as a state, as a country, as a Church, we are in a really deep shit"
TO Fellow Parishioners: Yesterday at Church I was reminded of the following.
Corinthians 14:9
So with yourselves, if with your tongue you utter speech that is not intelligible, how will anyone know what is said? For you will be speaking into the air.
I have been an usher at my church for years and have always had difficulty with non intelligible speech from the priest, weather due to the loud speakers deflection, off the walls, dead spots or the priest's tone and/or accent. I have talked with many other parishioners who share the same experience. What makes it even more frustrating for me is the fact that, I owned a loud speaker company for many years and know exactly what the problem is with the sound system. My past company solved many similar issues with churches having the same problem. I remember one church said they will pray for my company since they stated it was the first time everyone could hear the minister.
In terms of the sermons themselves, I have been practicing public speaking since I was 12 years old, when I had to obtain my Merit Badge on Public Speaking to become an Eagle Scout. I learned when getting this badge that the average attention span of an audience is between 7 and 10 minutes. After that time, a strong transition must be made to continue to maintain audience attention for another 7 to 10 minutes. I always remembered this as a college professor, workshop instructor, appearing in documentaries and being on TV and radio.
The Psychology of Public Speaking. If you've ever been to an "Ignite!" or Pecha Kucha presentation "jam," you would likely agree that the 7-to-10-minute rule holds.
These are meetings in which presenters come together to give short presentations in a very structured format.
I recently asked a visiting priest after his Mass (At which he gave a 20 minute sermon in a monotone voice), if he knew who the greatest Orator was in the history of the world. To my surprise, he didn't know the answer. When I stated it was Jesus, I suggested that since he represented Our Lord, didn't he have a responsibility to represent Him as a great speaker, in each and every sermon he gave during a mass. His response again surprised me, when he stated that some people have a gift to be good speakers. My response was that every priest has a responsibility to learn this gift.
Jesus of Nazareth: The World's Greatest Speaker
Nov 17, 2013 by Gary Genard file:///Users/bartbillings/Desktop/Jesus%20of%20Nazareth:%20The%20World's%20Greatest%20Speaker.webarchive
In September 1893, the Reverend Thomas Alexander Hyde of Boston published his book Christ the Orator. The subtitle of the Reverend Hyde's work is Never Man Spake like This Man. That's a direct quote from a gospel verse in the King James version of the Bible. A more recent version translates the passage as "No one ever spoke the way this man does." In either form, it's an accurate assessment of Jesus' talents as a speaker.
I have been spoiled by Priests and people who have given great sermons and presentations, when attending a Jesuit University, listening to professional lectures, and in Churches where Priests realized the importance of emulating Christ. But a few years ago, when I was not impressed with a new priest's sermons, I called a retired Priest, who previously traveled as a substitute Priest, to various churches in my community. He also graduated from the same Jesuit University I attended. I asked him if he knew of a Church in the area that had a Priest that gave good sermons. His response was shocking, stating he did but this Priest died a few weeks ago and he knew of no one now he could refer me to. When I called the San Diego Bishops office and asked if there is a person that is responsible for the quality of sermons in the San Diego County Churches, I got no response.
Some of the above information is of concern, when viewing the essentials that people look for in attending Mass. The first essential is Holy Communion and hearing the Gospel and the sermon would seem to me to be the second. There are more essentials but I see these 2 as primary. An example of this is a friend of mine who shows up only to receive communion. I asked him why he does this and he explained that the priest at his church reads the sermon every Sunday for about 20 to 25 minutes. I asked my friend if anyone told his priest that Christ didn't read his sermons. He said it's of no use, since he will not change. We have all seen people come in late for Mass and leave early after communion, this may be the reason.
Remember, that a person meets their higher psychological need, to the maximum, for Self-worth (Power) by speaking (Performing, etc), with people obediently listening, and in some situations responding. But a Minister or Priest should not be concerned about meeting their need, but fulfilling their responsibility to Jesus as his representative.
---
Bart P. Billings,Ph.D.
COL SCNG-SC, Military Medical Directorate (Ret.)
Licensed Clinical Psychologist CA PSY 7656
Licensed Marriage, Family Therapist CA LMFT 4888
-Director/Founder International Military & Civilian Combat Stress Conference
-Initial Enlisted Ranks and Retired as Medical Service Corps Officer with a total of 34 years in US Army
-Recipient of the 2014 Human Rights Award from Citizens Commission on Human Rights International & The University Of Scranton "Frank O'Hara Award" in 2016.
bartbillings@yahoo.com
http://bartpbillings.com ("Invisible Scars" & "Unhealthy Eating …" Books Website)
www.combatstress.bizhosting.com (Combat Stress Conference website)
www.youtube.com/watch?v=F02HElsg8uI
—Cell 760 500-5040
—Ph 760 438-2788
AVAILABLE NOW
"INVISIBLE SCARS" is available at Amazon.com: http://a.co/1WKPjsc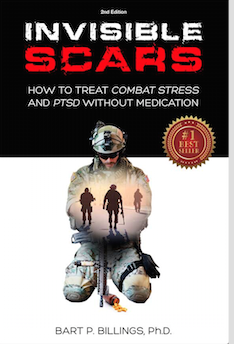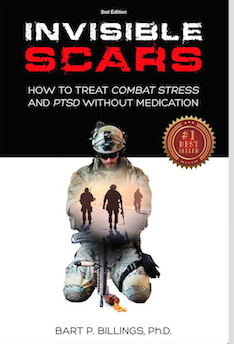 Some Amazon 5 Star Recent Customer Reviews
– This Book Saved My Life.
– I am sure that this book will save lives.
– 25 pages into Invisible Scars, I knew that it was the second most important book I would ever read…after the Bible. — David T. Ossian, Asst. National Vice Commandant , Marine Corps League
– This book is life changing…everyone needs to read ….
---
MOST CURRENT NEW BOOK
"HEALTHY EATING" is available at Amazon.com: http://a.co/4wlhtsa